Wish to mashup your applications? I recently had an opportunity for a few background and a demonstration of openspan training, which can be just one of those tools which you could think about for bringing these legacy apps to the contemporary era of composite applications.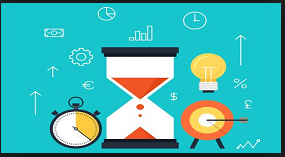 A large problem with the present user environment is the fact that it's multiple disparate applications — Windows, heritage, net, whatever — which work as non-integrated operational silos. This necessitates re-keying of data between applications, or copy and paste whether the consumer is particularly sophisticated. I see this all of the time with my customers, and this is one of those places that I am always working together to locate improvements through diminishing double keying.
In OpenSpan Studio, the visual design environment, you include a Windows (such as terminal emulator as well as DOS window) or internet application which you would like to incorporate, then use the interrogation instrument to separately replicate each individual Windows thing (e.g., button) or webpage thing (e.g., text box, hyperlink) to automatically produce interfaces to all those items: some very sophisticated form of screen-scraping, if you may. But, you might even catch the events which happen with these items, such as a button being clicked, and cause this to invoke actions or move data to other items from different applications. Even bookmarks in MS-Word documents appear as entry/access points at the Studio environment.